Human Touch Super Novo Massage Chair Review
A brief overview of the Human Touch Super Novo Massage Chair
Are you looking for the ultimate luxury massage experience in your own home? Look no further than the Human Touch Super Novo Massage Chair. 
The 3D + 4D L-track roller system in the Super Novo really puts the comfort and control of your massage at your fingertips. It also features cutting-edge aesthetic elements. The Super Novo is also "the first chair of its kind to adopt Alexa functionality with the help of Virtual TherapistTM." You can have a massage that is uniquely tailored to you by requesting the Virtual Therapist to perform it. The days of searching by hunting and pecking your way through have long since passed. The built-in meditation sessions are enjoyable and blend calming music and sounds of nature with calming strokes to assist you in concentrating on your breathing and achieving a healthy degree of zen. Deep stretching and pressure are used in programs in the yoga studio to relax tight muscles and reduce pain. The Super Novo is sure to impress with Altec Lansing speakers, Bluetooth, a USB port, and an easy-to-use remote. This truly is a versatile chair that works for the Big & Tall as the Human Touch Super Novo will work for people of various sizes from 5' - 6'9" tall and up to 300 pounds.
Indeed, this cutting-edge chair features zero gravity posture, full-body massage, Shiatsu massage, complex 3D/4D massage programs, and much more. To assist you in determining whether this massage chair is the best choice for you, we'll examine the essential features, benefits and drawbacks, and actual user testimonials in this review.
Main Distinguishing Features
If you're looking for the ultimate massage chair, the Human Touch Super Novo has everything you need for a truly luxurious experience. Here are just a few of the standout features:
3D & 4D Massage Programs

The new Human Touch Super Novo really ups the ante by adding 4D programs to their already very smooth 3D technology.  What this means is that the rollers feature variable speed where the massage strokes speed up and slow down mid-stroke to create the feeling of a real person massaging you. It's perfect when you want different pressure and speed in different areas of your body.
S+L Track Massage

For a massage that covers you from your neck down to your thighs, you can rely on the Advanced Multi-Dimensional Massage Technology in the Super Novo's combination S/L-Track System.  With their new proprietary system, the Super Novo will be able to provide a deeper tissue massage over a larger area without compromise.
Zero Gravity

The Zero-Gravity position cradles the back while elevating your legs above the heart which eliminates all pressure from the spine and helps to remove swelling. This position is considered "the healthiest way to sit " by most chiropractors.
Virtual Therapist

When you start up the chair, the Super Novo's Virtual Therapist will ask you a series of questions, including your physical requirements and massage preferences. With that information safely stored, the Super Novo can provide a massage tailored to your exact needs any time you like, just by saying "Alexa, ask my Novo to give me massage 8" making the entire process even easier and more user-friendly.
Extending + Heated Knee, Calf, and Foot Massager

With underfoot rollers and adjustable intensity in the calves and feet, the heated extendable leg rest will adjust to your height automatically. The calf massage area also extends up to the knees to soothe even more muscles in your legs. This is perfect after a long day on your feet, plus the added heat feels good on a chilly day.  The feet and calves are an area that receives less attention than warranted considering that you are on them most of the day during normal activities.  
Altec Lansing Premium Bluetooth Sound System

The Super Novo's premium Altec Lansing sound system, with built-in Sound Soothe that plays the immersive sounds of nature, you can listen to the narrated demo and walks you through the features and health benefits of the Super Novo. Then, enjoy whatever sounds you want during your massage and enjoy them crystal clear. Wonderful when you want a soundtrack to your message.
Advanced Fingertip Controls

The chair's key functions are right at your fingertips thanks to the easy-to-use control panel, which manages Power On, auto-program startup, adjustable recline position, heat, speaker volume, and gets the chair back to upright in moments. This allows you to remain comfortable throughout your massage until the very end.
38 Auto-Wellness Programs

Employ the Super Novo's 38 programs, including full-body immersion, deep tissue, and an effective collection of therapeutic relaxation and recovery programs, to relax, unwind, and de-stress. Perfect for both a soothing, pre-bed ritual and an invigorating morning routine.
Cloud Touch Acupressure

Purposely placed, targeted air cells use gentle pressure on important healing points and manipulation to stretch muscles. This airbag compression massage is a great benefit to any massage.
Dual-Lumbar Heat

Controllable and targeted heat gently eases backaches and loosens tight muscles. This is perfect when your lower back is especially tight or if you simply want to enjoy the warmth and benefit from improved circulation and relaxation.
Unibody Track

The Super Novo's unibody track attends to around 60% more of the back than conventional chairs, applying for high-quality coverage from your neck and shoulders down to your thighs. This is the best for users who want the most from their massage chair coverage.
Built-In USB Port

Use the built-in USB port to charge your smart device while you listen to music, watch videos, or read an e-book.
Space Saving

The innovative Human Touch design team created this chair to be even more space-saving than the Novo XT2 so that it only requires 2" behind the chair to fully recline. As the chair reclines it shifts forward so that you can maximize your floor space. This is great when you don't have a lot of space for your chair to lean back or you don't want it to stick too far out into the room.
App Functionality

Download the Novo App to your Android or iOS device and now your phone becomes a controller for the chair. Then, of course, there is Virtual Therapist.
Pros & Cons
Let's get down to the nitty-gritty - what are the pros and cons of the Human Touch Super Novo Massage Chair? Here's a quick rundown:
Pros:

Superb 3D and 4D massage that is fully adjustable and customizable. This chair can go deep as well as softer depending on your preferences.

This feels like a premium luxury massage chair and was very thoughtfully designed. This has been Human Touch's flagship since its inception.

A very versatile chair that can fit both larger people (up to 6'9" tall and 300 pounds) and smaller people as short as 5'. Great for households with both!

Bountiful 38 auto-wellness programs — massage options don't get boring.

Proprietary S+L track massage for full-body massage therapy.

Alexa — your Virtual therapist for personalized massage recommendations along with app functionality.

Extending and heated knee, calf, and foot massager targets lower body muscles and delivers a reflexology massage.

Impressive Cloud touch acupressure targets specific pressure points — feels like a real massage therapist.

Convenient fingertip quick controls make it very easy to adjust and manage your massage.

US-based customer service out of Long Beach, CA with an excellent reputation in the industry.

Chair ships fully assembled and has a fantastic track record with very few defects; ever.
Cons:

Expensive.

Large and heavy to move.

No Touchscreen Tablet, but you could use your own smartphone or tablet instead via its app.

No voice control or wireless charging.
Frequently Asked Questions
If you're considering purchasing the Human Touch Super Novo Massage Chair, you may have some questions. Here are some frequently asked questions and their answers:
Q: What are the height and weight requirements?

A: The Human Touch Super Novo Massage Chair is designed for people who are between 5'0" to 6'9" and weigh up to 320 pounds.  Also, the Human Touch Super Novo has a 20" seat width.
Q: What are the doorway requirements?

A: The minimum doorway size is 29".  If you have a smaller doorway, you can simply remove the side-panels and then re-install them.
Q: What kind of warranty does this come with?

A: The Human Touch Super Novo Massage Chair includes a premium warranty with 1 Year of in-home service, 3 Years of Parts, and 5 Years of structural.  A 5-year Extended Warranty is available for an additional $499.
Q: What is the assembly like?

A: The Human Touch Super Novo Massage Chair does not require any assembly as it ships completely assembled and ready to go!  You'll just need to get it out of the box, place it where you'd like it and plug it in.  Breaking down and recycling the boxes after your installation will be the most challenging part.
Q: Can I customize the intensity of the massage?

A: Yes, the Human Touch Super Novo Massage Chair allows you to customize the intensity of the massage based on your preferences–the Super Novo is known for its smooth and targeted roller mechanism. You can pick among the 38 auto programs and 6 various massage techniques.
Q: How far can the chair sit from the wall?

A:  The Human Touch Super Novo Massage Chair can be placed as close as 2 inches from the wall, making it perfect for those with smaller spaces.
Verified Testimonials
According to verified buyers, the Human Touch Super Novo Massage Chair is a top-of-the-line product that provides an exceptional massage experience.
Suffice it to say, the Super Novo is a one-of-a-kind massage chair and worth every penny.  Feel free to read more of the reviews here.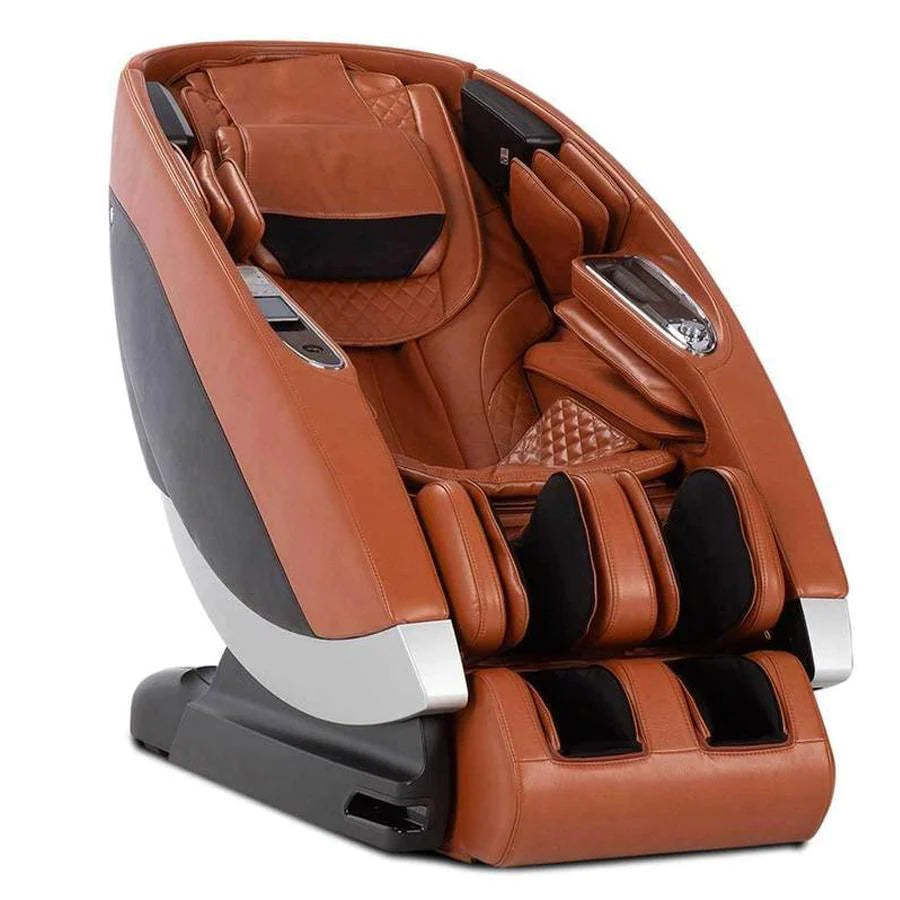 BEST MASSAGE CHAIR EVER PERIOD
I have had my Super Novo for a little over two months now and I couldn't live without it in my life, it's the first thing I do when I wake up and last thing before bed. My wife actually spends hours in it to help with her back pain. She sleeps in it like a bed at nighttime. I cannot say enough good things about it. WONDERFUL! A Big shout out to Annie. She went over all of the benefits of the chair and explained everything to me and my family. BEST MASSAGE CHAIR EVER!!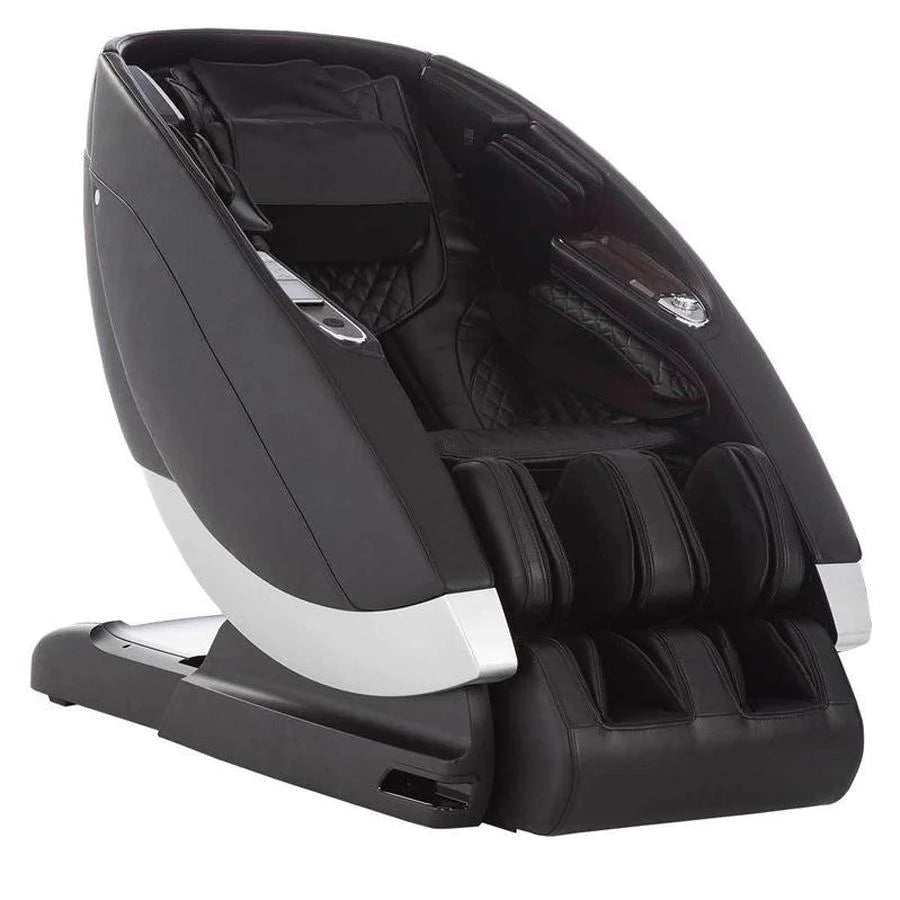 Great chair - Love it!
We love our Super Nova. We each rush to be the first to use it. The only thing it's missing is heat on the hand /arm area and on the foot area. We really are enjoying the relaxation. Thank you Wish Rock!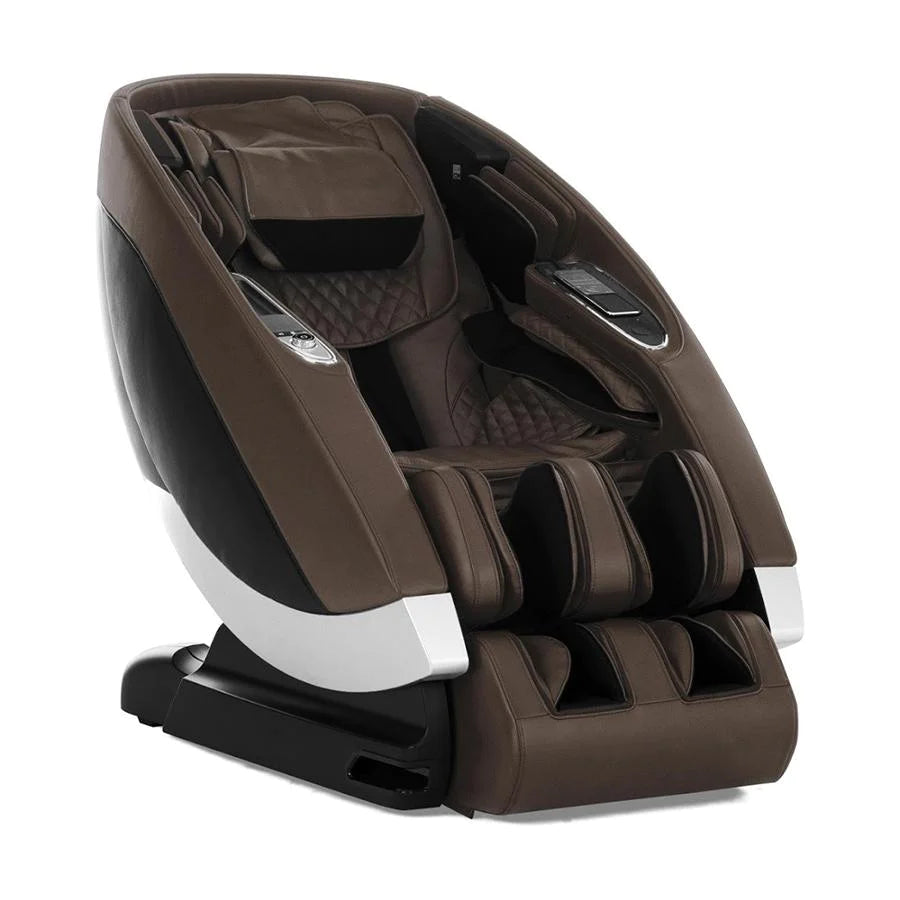 Great chair for relieving fibromyalgia pain and aching muscles
I was hesitant to invest so much money in a massage chair. I tried the chair out on a day I had a lot of pain from fibromyalgia and pain in my feet from walking a lot that week. Your sales team listened to my concerns about the chair possibly making my fibromyalgia symptoms worse (which typically happened after I had massages with experienced massage therapists), and made adjustments to the intensity of the chair's massage program. After getting out of the chair I felt like a new person! No pain at all!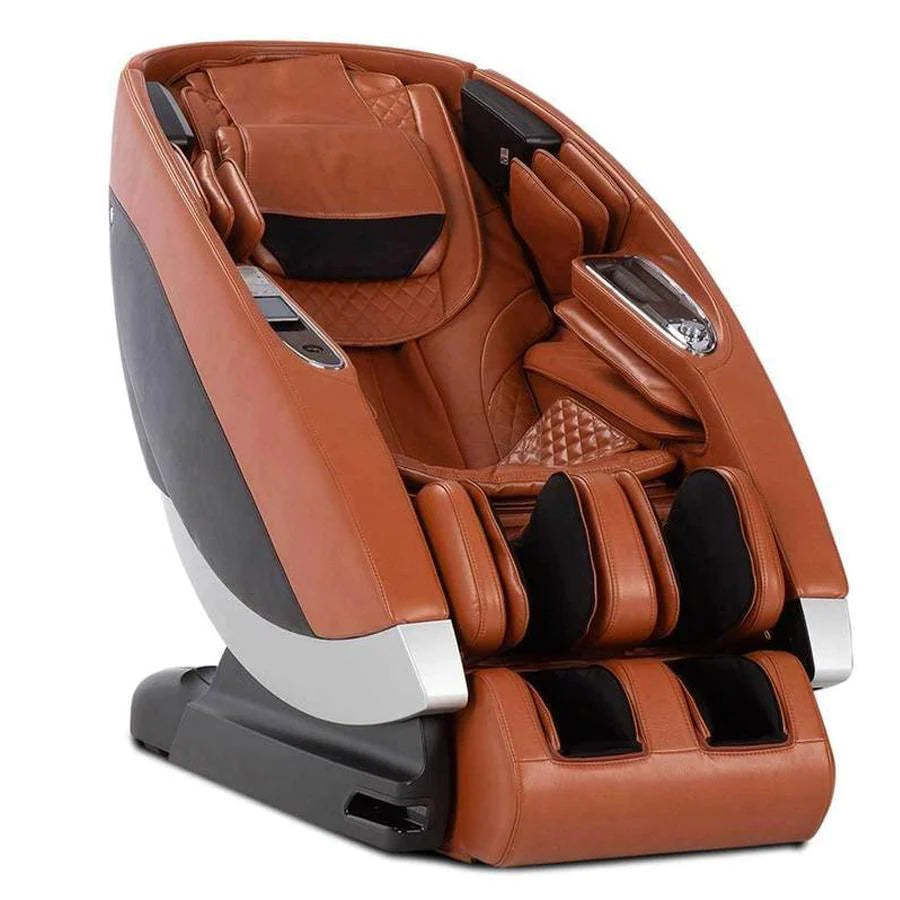 BEST MASSAGE CHAIR EVER...
I have had my Super Novo for a little over a year now and I couldn't live without it in my life, it's the first thing I do when I wake up and last thing before bed, I like to bookend my day with a great massage.
I feel better sense of well-being, less anxiety, my back pain has gone away and over all feel great. Best Purchase Ever... Treat yourself, your worth it...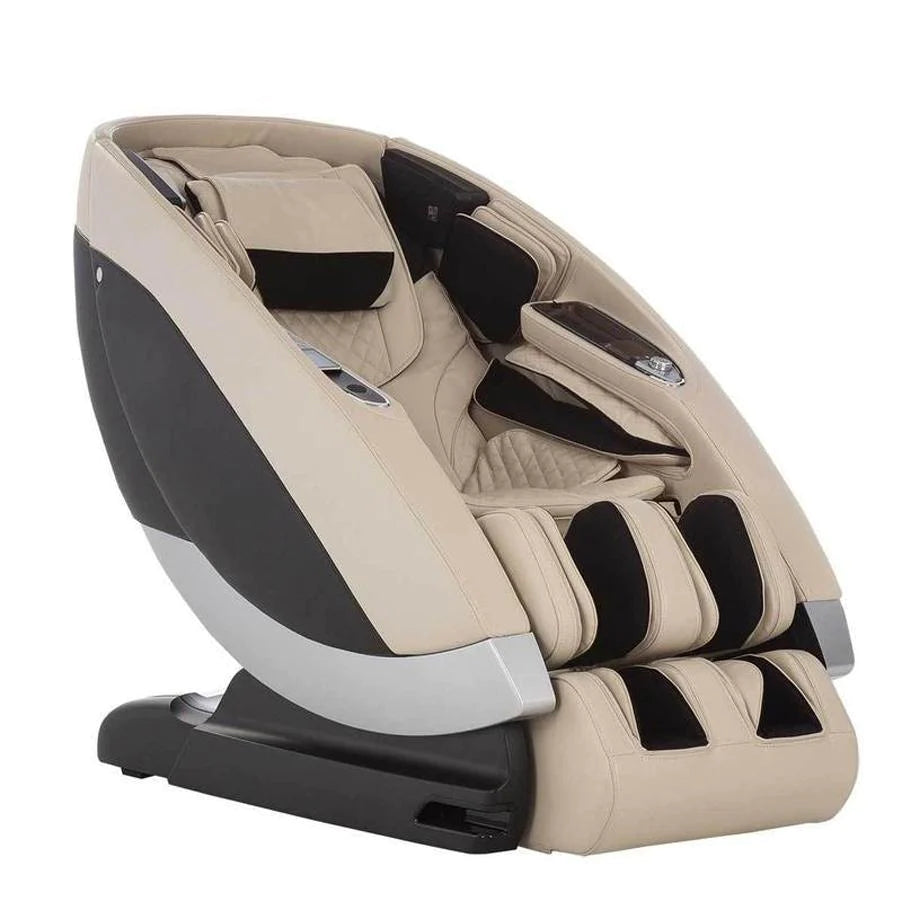 A Wonderful Investment!
We had looked at/ researched massage chairs for a while and in Sept. 2020 we took the leap and purchased the SuperNova. We've had a Human Touch office chair for several years and knew the quality of this brand is worth the cost. This is not an inexpensive gadget, but an investment in. From the white glove delivery with instructions to the overall look of the chair, I was pleased from the beginning. I waited to write a review because I wanted to see how much use our massage chair would get. My husband uses it at least a couple of times each day and every evening and I find myself sitting and letting any tension just melt away.
Final Thoughts
Overall, the Human Touch Super Novo Massage Chair is an excellent investment for anyone looking for a high-quality premium massage chair that provides a full-body massage experience. The Super Novo is built to last and has one of the best defect rates on record and will be around until you're ready for an upgrade.  It boasts advanced 3D & 4D Massage Programs, S+L Track Massage, Zero Gravity, Virtual Therapist, Extending + Heated Knee, Calf, and Foot Massager, Altec Lansing Premium Bluetooth Sound System, Advanced Fingertip Controls, 38 Auto-Wellness Programs, Cloud Touch Acupressure, Dual-Lumbar Heat, Unibody Track, Built-In USB Port, Space Saving and App Functionality. Indeed, the Human Touch Super Novo is a luxury massage chair that offers multifarious massage chair benefits — seemingly endless features.
One standout feature of the Super Novo is its cloud touch acupressure, which replicates the techniques used by professional massage therapists to relieve tension and stress throughout the body. Aside from Alexa functionality, the chair's built-in Altec Lansing Premium Bluetooth Sound System makes it the perfect spot for a relaxing music session while getting a massage.
So why not give it a try? Treat yourself and your loved ones to the ultimate massage experience with the Human Touch Super Novo Massage Chair. Hopefully, this review will prompt you to make an informed decision.
Additional Resources
If you're interested in buying the Human Touch Super Novo Massage Chair, you can check it out on our official

product page

for the lowest price guarantee.
We've also created a

buyer's guide

that outlines the most important factors to consider.