Osaki OS-Highpointe 4D Massage Chair Review
A brief overview of the Osaki OS-Highpointe 4D Massage Chair
Are you looking for the ultimate full body Shiatsu massage chair? Look no further than the Osaki OS-Highpointe 4D Massage Chair. With its wealth of cutting-edge features, this magnificent massage chair will provide you with the most soothing and revitalizing massage experience.  If you prefer a deep tissue massage experience, the Osaki Highpointe is the chair for you, as it's rapidly become the staff-favorite over at Titan Osaki due to its superior deep tissue massage experience.
The OS-Highpointe is one of the most technologically advanced massage chairs on the market right now with its 4D SL-Track Chairs. The OS-heated Highpointe's rollers and 4D technology were developed to closely resemble the speed changes made by a live massage therapist. The most intense massage experience is offered by this 4D chair with 5 levels of intensity adjustment for the best deep tissue experience. Superior foot and deep calf kneading, sophisticated voice control, a touchscreen tablet controller, and lumbar & calf heating with a heating shawl are additional characteristics of the OS-Highpointe. Up to 270 pounds and 6'5" tall people can use the Osaki OS-Highpointe.
In this review, we will dive deeper into the features of this massage chair and provide you with an honest assessment of its benefits and drawbacks.
Main Distinguishing Features
The Osaki OS-Highpointe 4D Massage Chair stands out from the competition due to its superior features. Let's take a closer look at what makes this massage chair so special:
Superior 4D Massage

The Osaki OS-Highpointe features our next-generation Massage Rollers, which deliver a much deeper tissue massage. By moving the two individual massage mechanisms in multiple directions, the rollers are designed for an extra plane of movement that allows them to relieve your back region with 5 different levels of adjustment for the 4D massage, 5 strength and intensity adjustments.
SL Track Technology

With the Osaki OS-Highpointe, you get the best of both worlds--the precision of an S-Track that perfectly follows the curvature of your spine with the extra coverage of an L-Track which will then wrap around the glutes, giving you a more comprehensive and thorough massage experience. 
Intelligent Voice Control

The Osaki OS-Highpointe includes an intelligent voice recognition system that will allow you to control the chair with your voice, similar to the way that Alexa works. Voice or speech recognition is the ability of devices to record spoken words or commands by the user.
Body Scan Technology

The Osaki OS-Highpointe will perform a thorough body scan in order to accurately map the key areas of the neck, shoulders, and spine to fully customize the experience to your body and ensure the optimal amount of pressure is applied during the massage.
Zero Gravity

Inspired by NASA, the Zero Gravity position is the perfect position for ultimate relaxation. By bringing the legs up in line with the heart, all pressure is removed from the spine, creating a nearly weightless experience.  This will enhance the overall massage experience and eliminate any spinal compression.
Full Body Air Massage (44)

There are 44 airbags located throughout the Osaki OS-Highpointe to offer a full body massage experience. Airbags are located at the shoulders, arms, waist & pelvis, calf & feet areas to increase blood flow throughout the body.  The gentle compression helps to stabilize you during the massage and works synergistically with the rollers to relieve pain and tension.
Foot & Calf Rollers

There are spinning reflexology rollers placed beneath the feet of the Osaki OS-Highpointe which provide an outstanding foot massage. The rollers will travel along the sides and middle of your feet to provide a more thorough kneading experience, which will hit all the acupressure points that are often neglected during our daily activities.  Along with the foot rollers, the calf airbags will inflate to initiate a calf kneading massage.
Extended Heat Therapy (lumbar, Calf + Heating Shawl for Chest)

The heat helps to loosen the muscle fibers and connective tissues for a better massage experience while warming your core to help with circulation. The Osaki OS-Highpointe offers heat therapy in the lower back, and calves with a heating shawl, those trouble spots can be soothed by strategically placing the heating shawl on top of the body.
16 Auto Programs & 6 Manual Styles

This Chair comes equipped with 16 different automatic programs, These auto programs combine the 6 different massage techniques available in the chair. These 6 massage styles are Knocking, Tapping, Rolling, Knocking and Tapping, 4D Shiastu.
Footrest Extension (8")

Osaki OS-Highpointe has Extendable Footrest which can be extended up to 8 Inches to reach the desired comfortable position which fits a user's various heights. The Osaki OS-Highpointe has a spring-loaded ottoman, making it very easy to adjust to your desired height.
Space Saver (2")

Along with the Zero-Gravity recline, the OS-Highpointe comes standard with space-saving technology, that allows you to place the chair within 2 inches of the wall, even while fully-reclined. The chair will move out first and then up while moving into Zero-Gravity.
Bluetooth

Osaki OS-Highpointe is equipped with Bluetooth technology that allows the user to listen to their favorite music and phone calls on high-quality speakers in the headrest.
Wireless Charger

The Osaki OS-Highpointe includes new technical features, which is a wireless charger. The user can charge the smartphone on the wireless charging place on the hand area while relaxing on the massage chair. It offers a convenient and technical system for the user.
Quick Controls

The engineering team behind the Osaki OS-Highpointe thought of every little detail to make this chair the most thoughtfully designed and user-friendly chair possible. With quick controls, everything is just a quick touch away--including your phone's battery life.
Touchscreen Tablet

The Highpointe's remote is now a touchscreen controller. Touchscreen tablets are as easy to use as smartphones. Aesthetically pleasing and intuitive, the user interface makes exploring all the features a breeze. It will show you how much time is left on your massage, what mode the chair is currently in, and give you controls for the intensity of the air and 4D effects. Pick your preferred language from English, Chinese, or Korean.
Pros & Cons
Let's dive into the exciting world of the Osaki OS-Highpointe 4D Massage Chair and uncover its thrilling pros and cons! Hang tight as we explore the ups and downs of this incredible chair:
Pros:

Unleash the power of superior 4D Massage technology, mimicking the divine touch of humans.

Superior stretching mechanism, offering a well-rounded massage experience.

Get the best deep tissue massage with just 5 intensity levels, even level 1 packs a punch!

Prepare for an invigorating full-body air massage with 44 airbags, leaving you feeling refreshed and alive.

Leg-lovers, rejoice! Experience a deeper leg massage with the foot and calf rollers, pure bliss!

Indulge in extended heat therapy for the lumbar, calf, and even a heating shawl for the chest - utter relaxation awaits.

Say goodbye to space issues with its space-saving design, a mere 2 inches from the wall, fitting seamlessly into any room.

Stay connected and charged up with Bluetooth and a wireless charger - convenience and entertainment at your fingertips.

Take control like a pro with the easy-peasy touchscreen tablet, mastering your massage experience effortlessly.

This versatile chair caters to everyone - from larger folks (up to 6'5" tall and 270 pounds) to the shorter ones at just 5' - perfect for any household!

Open-toe footrest – perfect for any sized foot.

Solid warranty and US-based customer support (Dallas area). Comes standard with Osaki's 5 year extended warranty (3 years in-home service; 4 years parts; 5 years structural).
Cons:

It's true, the price tag may be high, but trust us, it's worth every penny!

Maybe a little too intense for some – Level 1 is still pretty strong.

Doesn't have the same foot roller mechanism as the Maestro family of chairs. Foot rollers are sufficient, just not superior – but it also has calf rollers.

It's a bit heavy and bulky, but hey, once you find its perfect spot, you won't want to move it anyway!
Frequently Asked Questions
If you're interested in purchasing the Osaki OS-Highpointe 4D Massage Chair, you might have some questions. Here are some frequently asked questions about the chair:
Q: What are the height and weight requirements?

A: The Osaki OS-Highpointe 4D Massage Chair is designed for people who are between 5'0" to 6'5" and weigh up to 270 pounds.  Also, the Osaki OS-Highpointe 4D has a 22" seat width.
Q: What are the doorway requirements?

A: The Osaki OS-Highpointe 4D Massage Chair is designed to fit through most standard front doorways, which are typically around 32 inches wide. If you have a narrower doorway, simply remove the side panels, and the minimum requirement is approximately 29 inches. So, as long as you don't live in a hobbit house, you're all set to bring this amazing massage chair into your home!
Q: What kind of warranty does this come with?

A: The Osaki OS-Highpointe 4D Massage Chair comes standard with their extended warranty 5-Year Extended Warranty which includes 3 years of in-home service (parts/labor/service), 4 years of parts and 5 years of structural coverage.
Q: What is the assembly like?

A: The Osaki OS-Highpointe 4D Massage Chair requires some assembly, but it comes with a clear instruction manual and all the necessary tools. The set-up can be completed fast if you are skilled at putting furniture together. To install your chair, start by unpacking the footrest, main body, and accessories from the packaging box. Choose a suitable location for your chair. Reset the massage chair to prepare it for use. Proceed to install the left and right shoulder shells, followed by the armrests for added comfort. Attach the legs and footrest to complete the chair's structure. Mount the bracket for the tablet hand controller, ensuring convenient access. Connect the air pipe with the heating wire and install the back seat cushion for maximum relaxation. Finally, locate the power switch at the back of the power box and turn it on to activate your chair. Get ready to unwind and experience the ultimate comfort of your newly installed chair!
Q: Can I customize the intensity of the massage?

A: Yes, the Osaki OS-Highpointe 4D Massage Chair allows you to customize the intensity of the massage based on your preferences. You can pick among the 16 auto programs, 6 various massage techniques, and up to 5 levels of airbag intensity adjustments.
Q: How far can the chair sit from the wall?

A:  The Osaki OS-Highpointe 4D Massage Chair can be placed as close as 2 inches from the wall, making it perfect for those with smaller spaces. 
Verified Testimonials
There's nothing quite like hearing what actual buyers have to say about a product. We've collected some real statements from verified buyers of the Osaki OS-Highpointe 4D Massage Chair to help you make an informed decision.
Overall, the Osaki OS-Highpointe 4D Massage Chair has received rave reviews from buyers. For anyone wishing to enhance their general well-being and enjoy the luxury of a professional-grade deep tissue massage from the convenience of their own home, it is evident that this chair is a terrific purchase.
Are you curious to find out more? Check out our product page for the Osaki OS-Highpointe 4D Massage Chair and see for yourself why it's been so highly praised by buyers.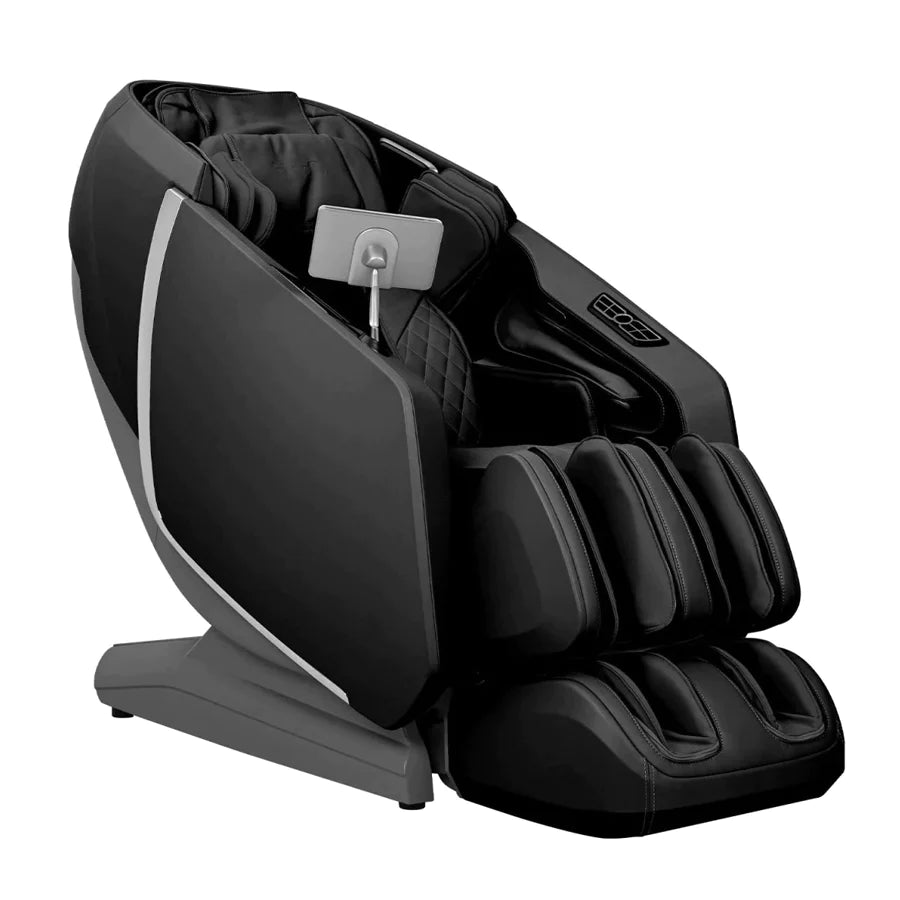 The best depp tissue massage I ever experienced!
I have to admit, I was skeptical at first about the deep tissue massage claims, but boy, was I wrong! This chair has completely exceeded my expectations. Even at the lowest intensity level, it still provides a powerful and invigorating massage. It's perfect for those who love a strong and thorough massage session. It's definitely a must-have for those who want a weekly deep tissue session.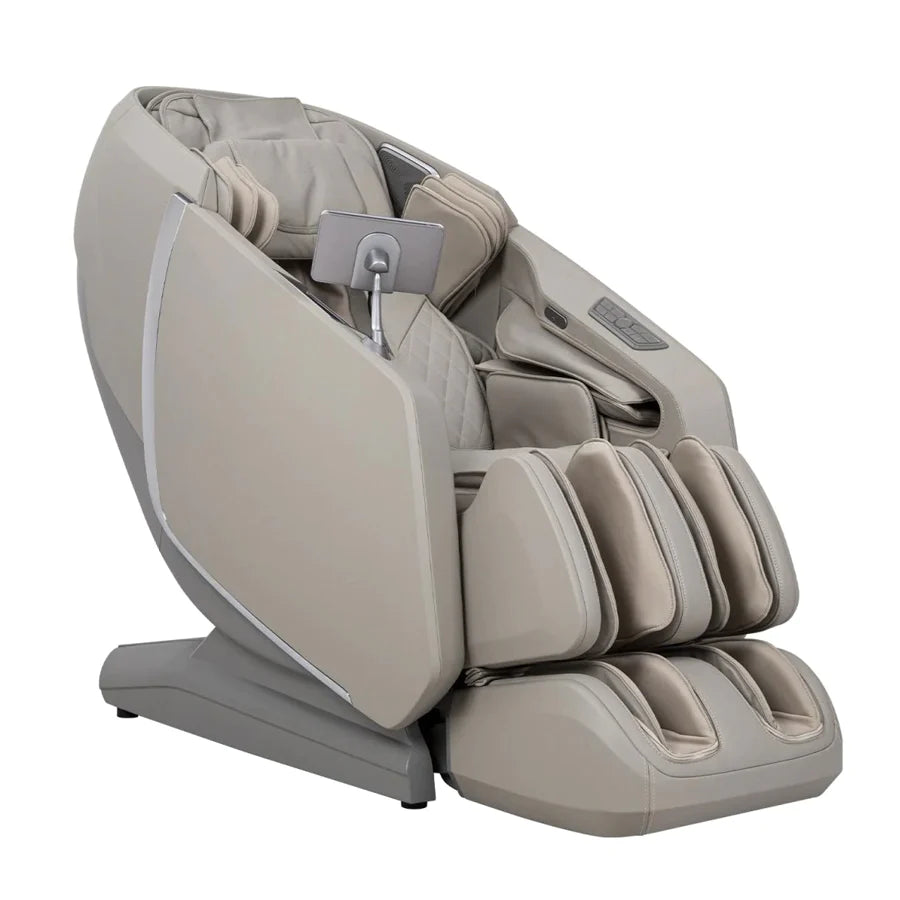 Superb!
I was hesitant to invest so much money in a massage chair. I tried the chair out on a day and voila I do not want to get out of it. This is now my go to spot whenever I need to relax.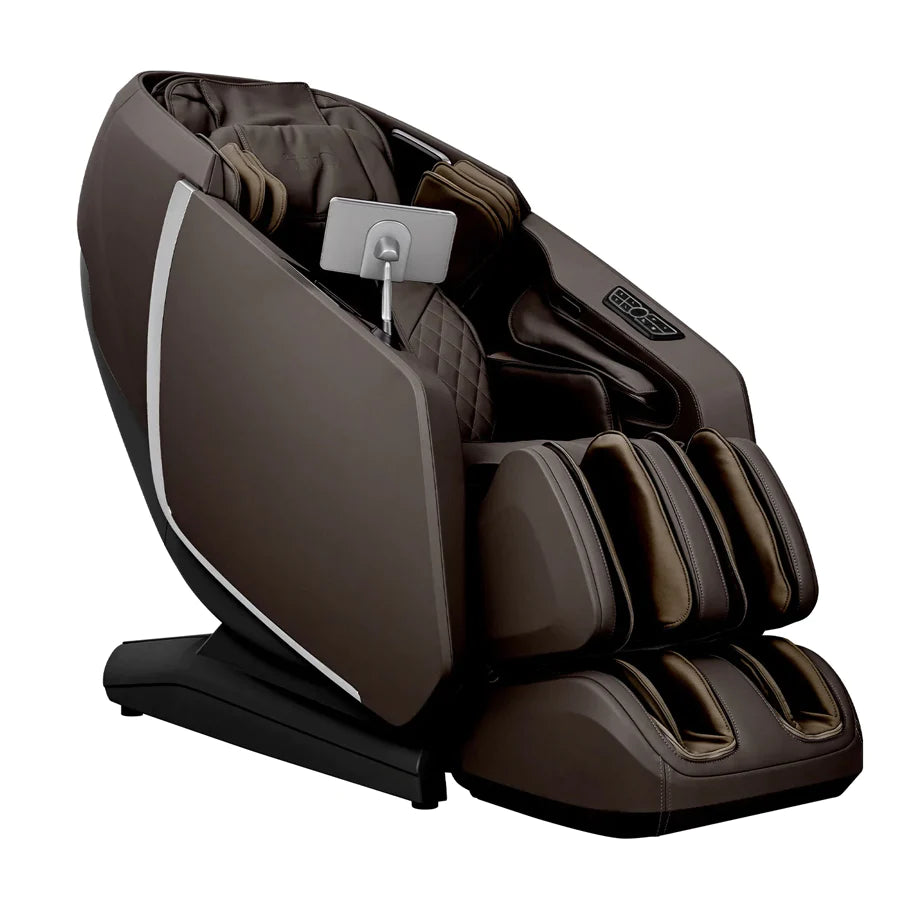 Best investment ever! OMG
I was always wanting a massage chair and saw this pop up in an ad and decided that it was finally time for me to do this for my own Christmas present. I'm so glad that I did. I use it every single day before going to bed and think I actually sleep better. I love it! Highly recommend. And the team at Wish Rock was great too. Couldn't be happier. Don't wait...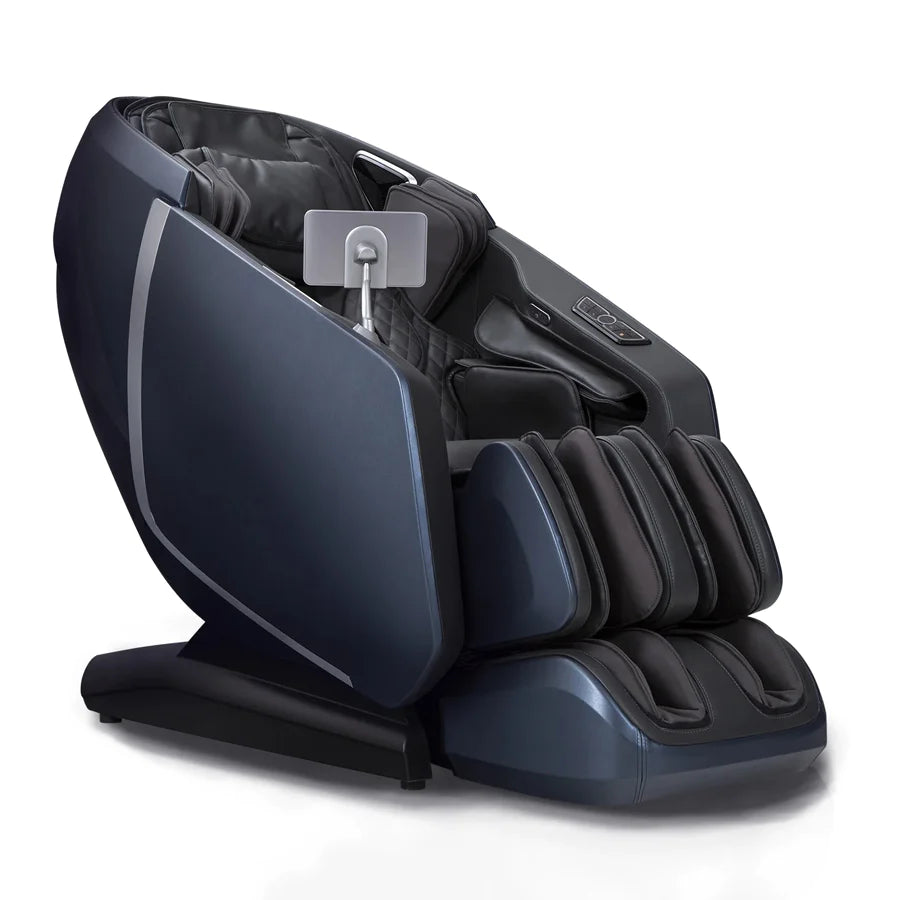 Best deep tissue massage
As someone who constantly deals with muscle tension and knots, finding a massage chair that can really dig deep is a game-changer. The OS-Highpointe delivers the best deep tissue massage hands down. With its 5 levels of intensity adjustment, I can customize the massage to my liking. The intensity is off the charts, even at level 1. If you're someone who gets a massage every week and craves that intense pressure, this chair is your new best friend. It's like having a personal masseuse at home!
Wrap Up
In conclusion, the Osaki OS-Highpointe 4D Massage Chair is a luxury massage chair that offers a wide range of features for the ultimate relaxation experience.  Specifically known in the industry as having Titan Chair's best deep tissue massage, the Highpointe is perfect for people who are used to getting a massage every week.  Its superior 4D massage technology mimics human touch, and the zero gravity position provides a weightless feeling. The chair also includes features like full body air massage, foot and calf rollers, extended heat therapy, and a space-saving design. 
The Highpointe is distinguished from other massage chairs by its stylish appearance that blends in with your home's decor. It's an investment in your well-being and comfort, not just a piece of furniture.  Plus, it's perfect for larger and smaller people alike with its open toe design,  22" seat width and 22" shoulder width. The Highpointe can accommodate people up to 6'5" tall and 270 pounds and also work for people as small as 5' tall.
Thus, the Osaki OS-Highpointe 4D Massage Chair is the ideal massage chair if you're searching for one that blends luxury, technology, and elegance. There you have it folks, our comprehensive review of the Osaki OS-Highpointe 4D Massage Chair. We've covered all the features that make this electric massage chair stand out from the competition, including the luxurious 4D massage, intelligent voice control, and zero-gravity positioning. You can order now and good luck with our purchase!
Additional Resources
Don't forget, you can '

add to cart

' to purchase the premium Osaki OS-Highpointe 4D Massage Chair, saving hundreds of dollars with the lowest price guarantee.
Also, check out our

buyer's guide

for more information and to help you pick the best massage chair for your needs.