Osaki OP-4D Master Massage Chair Review
A brief overview of the Osaki OP-4D Master Massage Chair Review
Are you tired of coming home after a long day at work with aching muscles and knots in your back? Fear not, for the Osaki OP-4D Master Massage Chair has got your back (literally)! This electric massage chair is the epitome of luxury with a stylish design, combining advanced technology with a very premium experience on the softer side.  
Except for the sensory deprivation hood, the Osaki OP-4D Master boasts the same qualities as the Osaki Platinum Ai Xrest. With its 4D massage technology, SL track, and proprietary fingertip mechanism that feels like thumbs in the back for your traps, this chair is perfect for those seeking a deep massage experience. It also features a body pain scan, smart voice control, touchscreen tablet, and Chair Doctor to customize the massage experience to your specific needs. But that's not all - the Osaki OP-4D Master Massage Chair also boasts zero gravity mode, full body air massage with 46 airbags, and foot and calf rollers for the ultimate full-body massage. Plus, with extended heat therapy for your lumbar and feet, you'll feel like you're in your own personal spa. This luxury Shiatsu massage chair is suitable for users up to 6'5" tall and 260 pounds comfortably with a 17" seat width and a 20" shoulder width.
In this review, we will delve deep into the features and benefits of the Osaki OP-4D Master Massage Chair. We'll also provide you with an honest analysis of its pros and cons, frequently asked questions and reviews from verified buyers.
Main Distinguishing Features
The Osaki OP-4D Master Massage Chair comes packed with advanced features that set it apart from other massage chairs. Here are some of its main distinguishing features:
4D Massage

The Osaki OP-4D Master features our next-generation Massage Rollers which deliver a much deeper tissue massage. By moving the two individual massage mechanisms in multiple directions, the rollers are designed on an extra plane of movement that allows them to relieve your back region with 5 different levels of adjustment for the 4D massage, 4 levels of intensity and 3 of width. The Master is not as intense as the Highpointe or the Maestro line.
SL Track Technology

With the Osaki OP-4D Master, you get the best of both worlds--the precision of an S-Track that perfectly follows the curvature of your spine with the extra coverage of an L-Track which will then wrap around the glutes giving you a more comprehensive and thorough massage experience. 
Proprietary Shoulder Massage

The Osaki OP-4D Master provides a relaxing massage for your upper back, neck, and shoulders. The 20 shoulder airbags in the Master massage are contoured to your shoulders to provide a relaxing and rejuvenating massage.  There is also a finger node that comes out and over your shoulders to apply direct pressure into that frequent trouble area.
Body Pain Scan

The Osaki OP-4D Master makes use of its insightful health pro program to identify any stress in the back area, as everyone is built differently and has distinct requirements. After the scan is complete while you hold the sensor, the Master will utilize the information to create a massage routine just for you.  You'll be able to see the color-coded back map to see where you are holding your stress and then sit back and enjoy the massage the Master creates in order to address all of your issues. This system is very similar to the Chair Doctor.
Smart Voice Control

The Osaki OP-4D Master includes an intelligent voice recognition system which will allow you to control the chair with your voice similar to the way that Alexa works. Voice or speech recognition is the ability of devices to record spoken words or commands by the user.
Body Scan

The Osaki OP-4D Master will perform a thorough body scan in order to accurately map the key areas of the neck, shoulders and spine to fully customize the experience to your body and ensure the optimal amount of pressure is applied during the massage.
Zero Gravity

Inspired by NASA, the Zero Gravity position is the perfect position for ultimate relaxation. By bringing the legs up in line with the heart, all pressure is removed from the spine creating a near weightless experience. This will enhance the overall massage experience and eliminate any spinal compression.
Full Body Air Massage (46)

There are 46 airbags located throughout the Osaki OP-4D Master to offer a full body massage experience. Airbags are located at the shoulders, arms, waist & pelvis, calf & feet areas to increase blood flow throughout the body. The gentle compression helps to stabilize you during the massage and works synergistically with the rollers to relieve pain and tension.
Foot & Calf Rollers

There are spinning reflexology rollers placed beneath the feet of the Osaki OP-4D Master which provide an outstanding foot massage. The rollers will travel along the sides and middle of your feet to provide a more thorough kneading experience which will hit all the acupressure points that are often neglected during our daily activities. Along with the foot rollers, the calf airbags will inflate to initiate a calf kneading massage.
Extended Heat Therapy (Lumbar, Feet)

The Therapeutic Heat function of the Osaki OP-4D Master Massage Chair is located around the lumbar and foot region and provides soothing relief from chronic lower back pain. Heat therapy helps ease draw blood to the area, decrease tension and stress, relieve arthritis pain, and heal sore muscles. Plus, we happen to think that it just feels good on a cooler day.
16 Auto Programs & 4 Manual Styles

The Osaki OP-4D Master comes equipped with 16 different automatic programs These auto programs combine the 4 different massage techniques available in the chair. These 4 massage styles are Kneading, Tapping, Rolling, and Shiatsu.
Footrest Extension (9")

Osaki OP-4D Master has Extendable Footrest which can be extended up to 9 Inches to reach the desired comfortable position which fits a user's various height. The Osaki OP-4D Master has a spring-loaded ottoman making it very easy to adjust to your desired height.
Space Saver (3")

Along with the Zero-Gravity recline, the Osaki OP-4D Master comes standard with space-saving technology, that allows you to place the chair within 3 inches of the wall, even while fully-reclined. The chair will move out first and then up while moving into Zero-Gravity.
Quick Controls

The engineering team behind the Osaki OP-4D Master thought of every little detail to make this chair the most thoughtfully designed and user-friendly chair possible. With quick controls, everything is just a quick touch away--including your phone's battery life.
Touchscreen Tablet

The Osaki OP-4D Master remote is now a touchscreen controller. Touchscreen tablets are as easy to use as smartphones. Aesthetically pleasing and intuitive, the user interface makes exploring all the features a breeze. It will show you how much time is left on your massage, what mode the chair is currently in, and give you controls for the intensity of the air and 4D effects. Pick your preferred language from English, Chinese, or Korean.
Bluetooth

Osaki OP-4D Master is equipped with Bluetooth technology that allows the user to listen to their favorite music and phone calls on high-quality speakers in the headrest.
USB & Wireless Charging

Osaki OP-4D Master is thoughtfully designed with a wireless charger for the modern times of digital devices. The user can charge their smartphone on the wireless charging pad located at the top of the armrest. Please not the wireless charger is only available with wireless charging capability.
App Control

Use the Osaki OP-4D Master app-based features directly from your iOS or Android device.
Negative Oxygen Ions

The Osaki OP-4D Master has a built-in air ionizer for negative ions. Studies have shown that breathing in negatively charged air can help you feel less stressed and more energized.
Pros & Cons
Like any product, the Osaki OP-4D Master Massage Chair has its pros and cons. Here's a breakdown of what works and what doesn't:
Pros: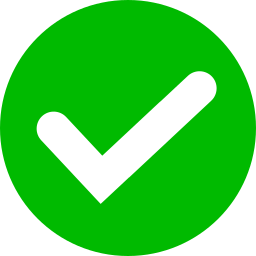 Proprietary fingertip shoulder massage feature.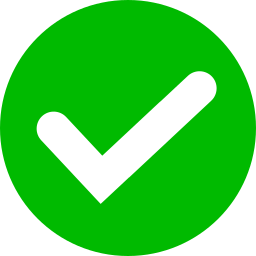 Higher count of airbags for a full-body air massage (46 airbags).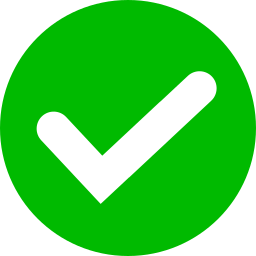 Great calf massage with dedicated calf rollers.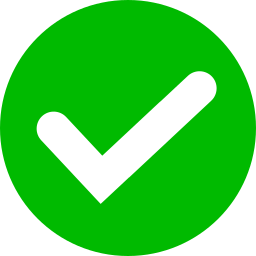 Extended heat therapy for lower back and feet.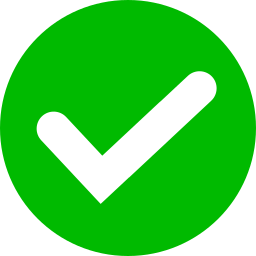 16 pre-programmed massage modes and four manual styles.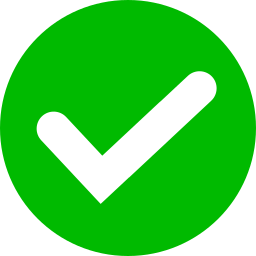 Space-saving design (3").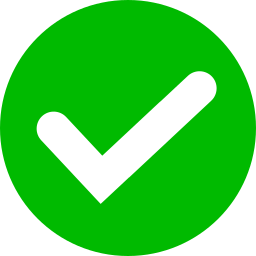 Quick controls for easy adjustments.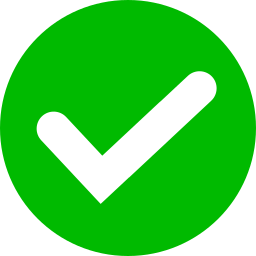 Touchscreen tablet for convenient control.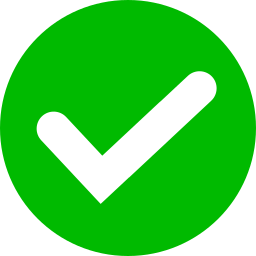 Bluetooth connectivity for music streaming.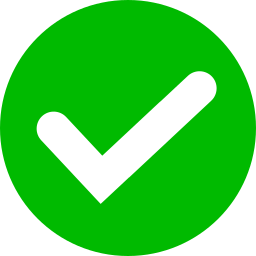 USB and wireless charging for added convenience.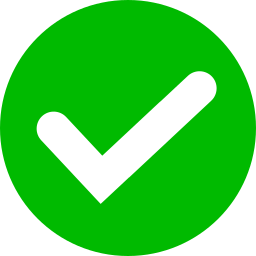 Negative oxygen ions for a more relaxing environment.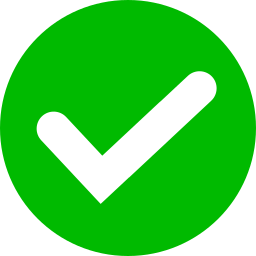 Solid warranty and US-based customer support (Dallas area).
Cons: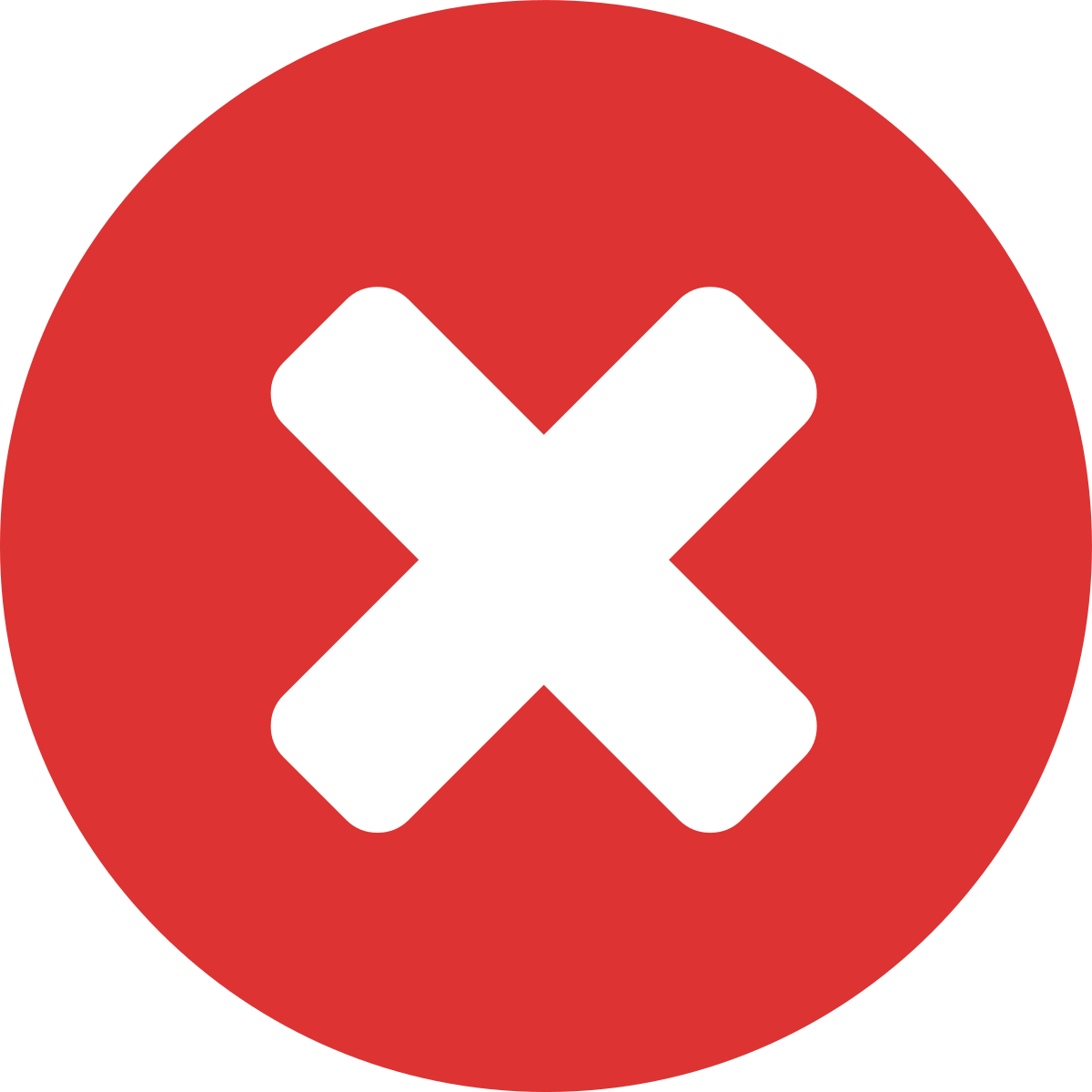 High cost.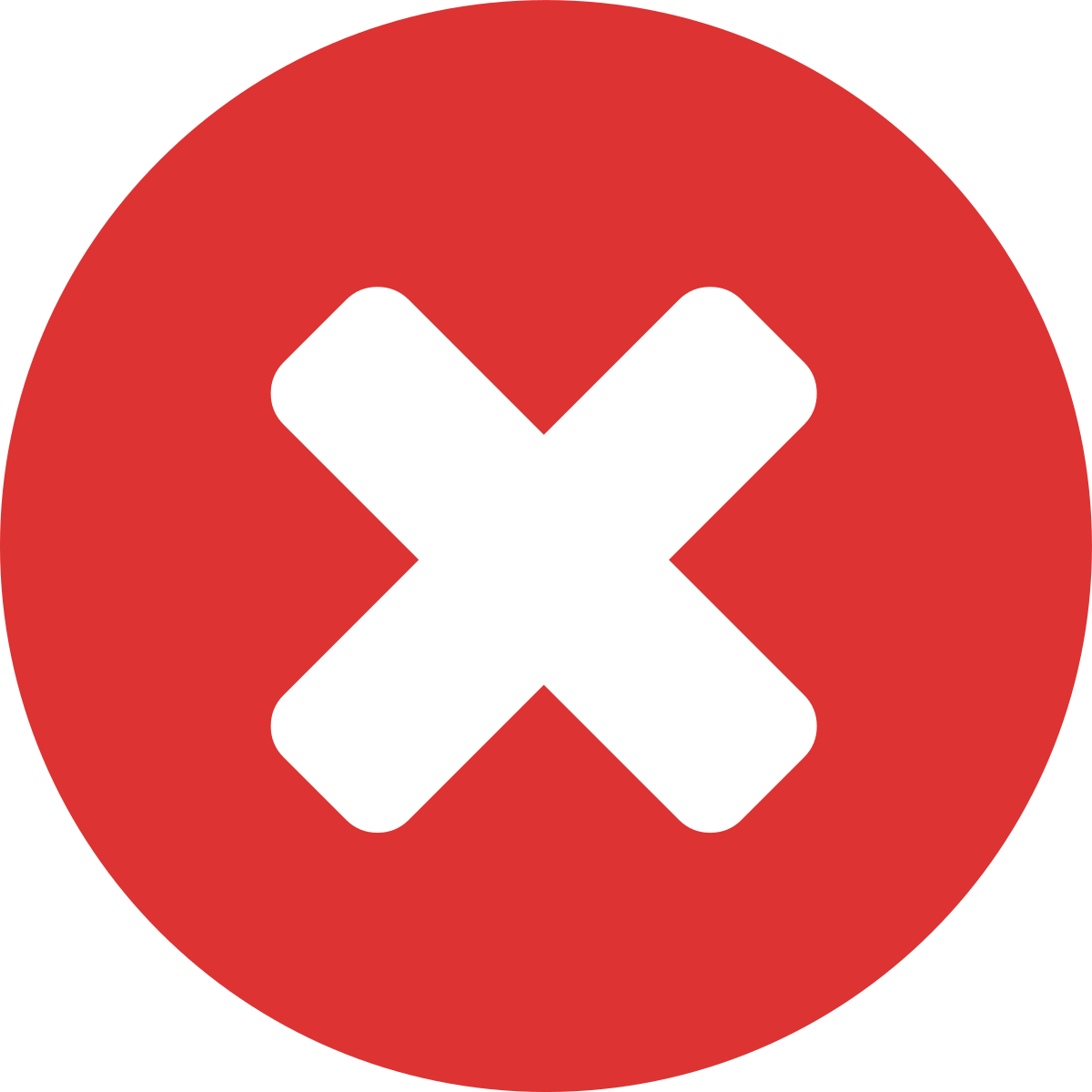 No sensory deprivation hood.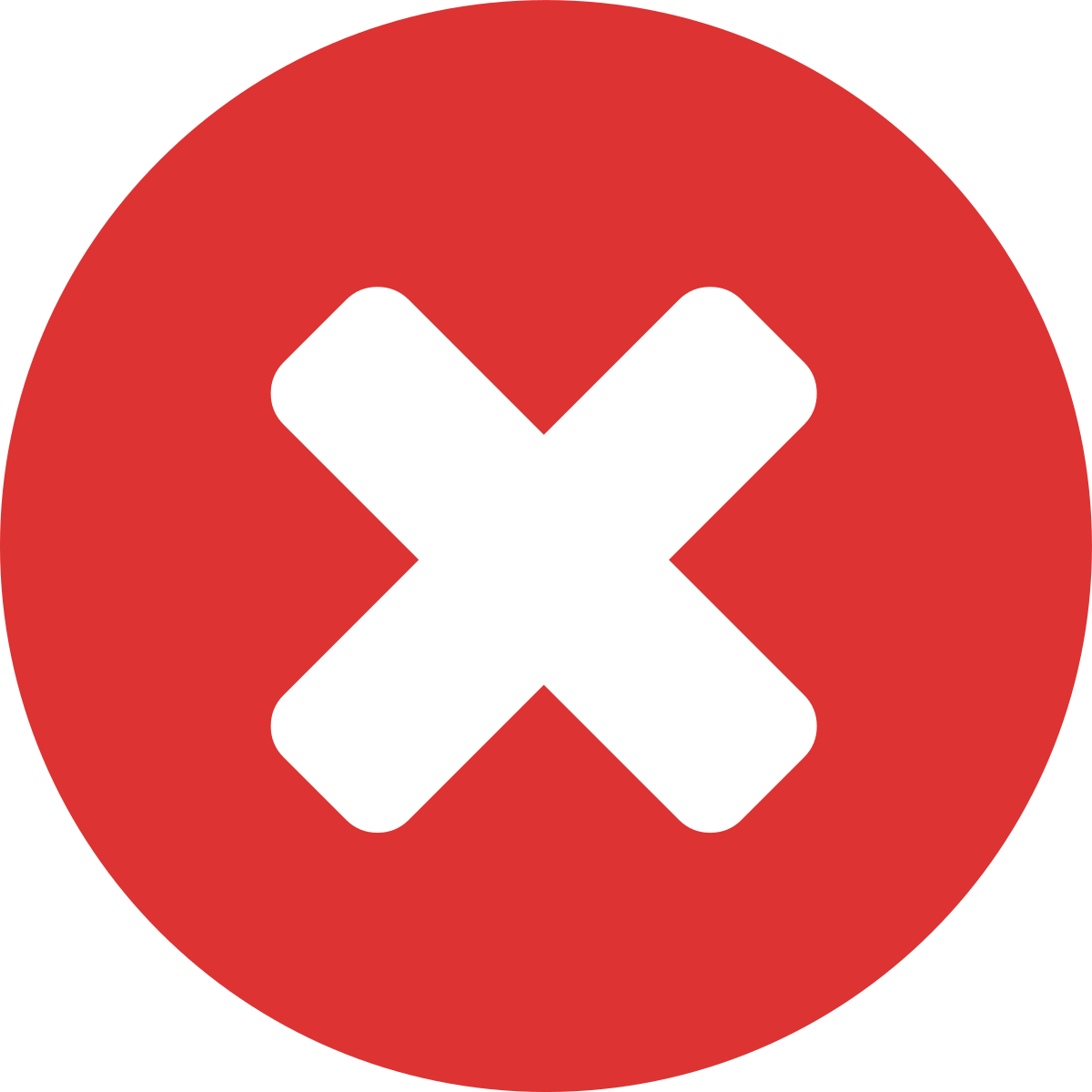 Softer massage experience than the Maestro line or the Highpointe.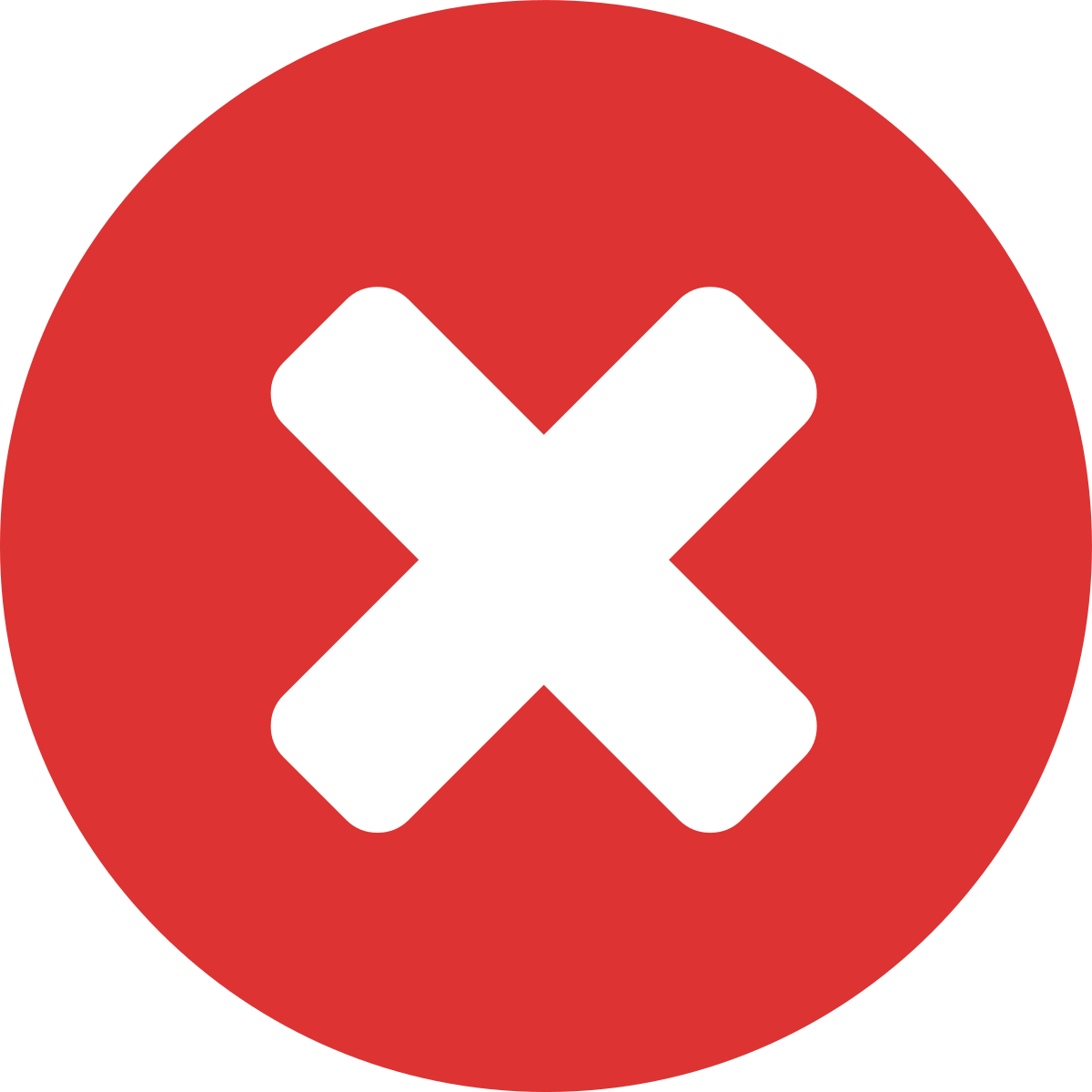 Foot massage does not have the same kneading as the Osaki Pro Maestro line which incorporates the memory foam.
Frequently Asked Questions
If you're considering purchasing this luxurious massage chair, your curiosity might be at its peak. Here are some frequently asked questions about the Osaki OP-4D Master Massage Chair:
Q: What are the height and weight requirements?

A: The Osaki OP-4D Master Massage Chair is designed for people who are between 5'0" to 6'5" and weigh up to 270 pounds.  Also, the Osaki OP-4D Master has an 18" seat width and a 24.5" shoulder width.
Q: What are the doorway requirements?

A: The minimum doorway size is 30.5".
Q: What kind of warranty does this come with?

A: The Osaki OP-4D Master Massage Chair includes Titan Osaki's 3-year standard warranty: 1 Year of in-home parts/ labor/ service, 2 Years of Parts, and 3 Years of structural. If you want to avail of an extended warranty, you may choose 4-Year Extended Warranty ($249) / 5-Year Extended Warranty ($349) with the additional cost.
Q: What is the assembly like?

A: The Osaki OP-4D Master Massage Chair requires some assembly, but it comes with a clear instruction manual and all the necessary tools. The set-up can be completed fast if you are skilled at putting furniture together. You'll first unbox the chair and begin by taking out the main body.  Next, you will attach the side panels. It's helpful to have 2 people for this part of the job. One person can connect the air and electricity while the other holds the panel in place for the attachments and bolting. The footrest must be attached once the side panels are put in place. This requires connecting the air hose and power, which needs a standard male/female connection and a cotter pin. Lastly, breaking down and recycling the boxes after your installation will be the most challenging part.
Q: Can I customize the intensity of the massage?

A: Yes, the Osaki OP-4D Master Massage Chair allows you to customize the intensity of the massage based on your preferences with 4 different levels of intensity.  This chair is perfect for those of you who do not prefer a more intense experience. You can pick among the 16 auto programs, 4 various massage techniques, and up to 6-7 intensity levels for airbag adjustments.
Q: How far can the chair sit from the wall?

A:  The Osaki OP-4D Master Massage Chair can be placed as close as 3 inches from the wall, making it perfect for those with smaller spaces. Hence, the Maestro allows you to maximize your living space with the chair's space-saving design. 
Real Customer Reviews
Now that we've gone through the features, let's see what verified buyers are saying about the Osaki OP-4D Master Massage Chair.
Overall, the reviews for the Osaki OP-4D Master Massage Chair are overwhelmingly positive. It is widely praised by customers for its quality massage, its variety of features, and its sleek design. The 4D massage is just right and not too intense while the airbags provide a full-body massage. The zero-gravity position also takes the pressure off the spine — ideal for people suffering from chronic back pain.
Feel free to read more of the reviews on our product page. Now, here are some real statements from satisfied customers: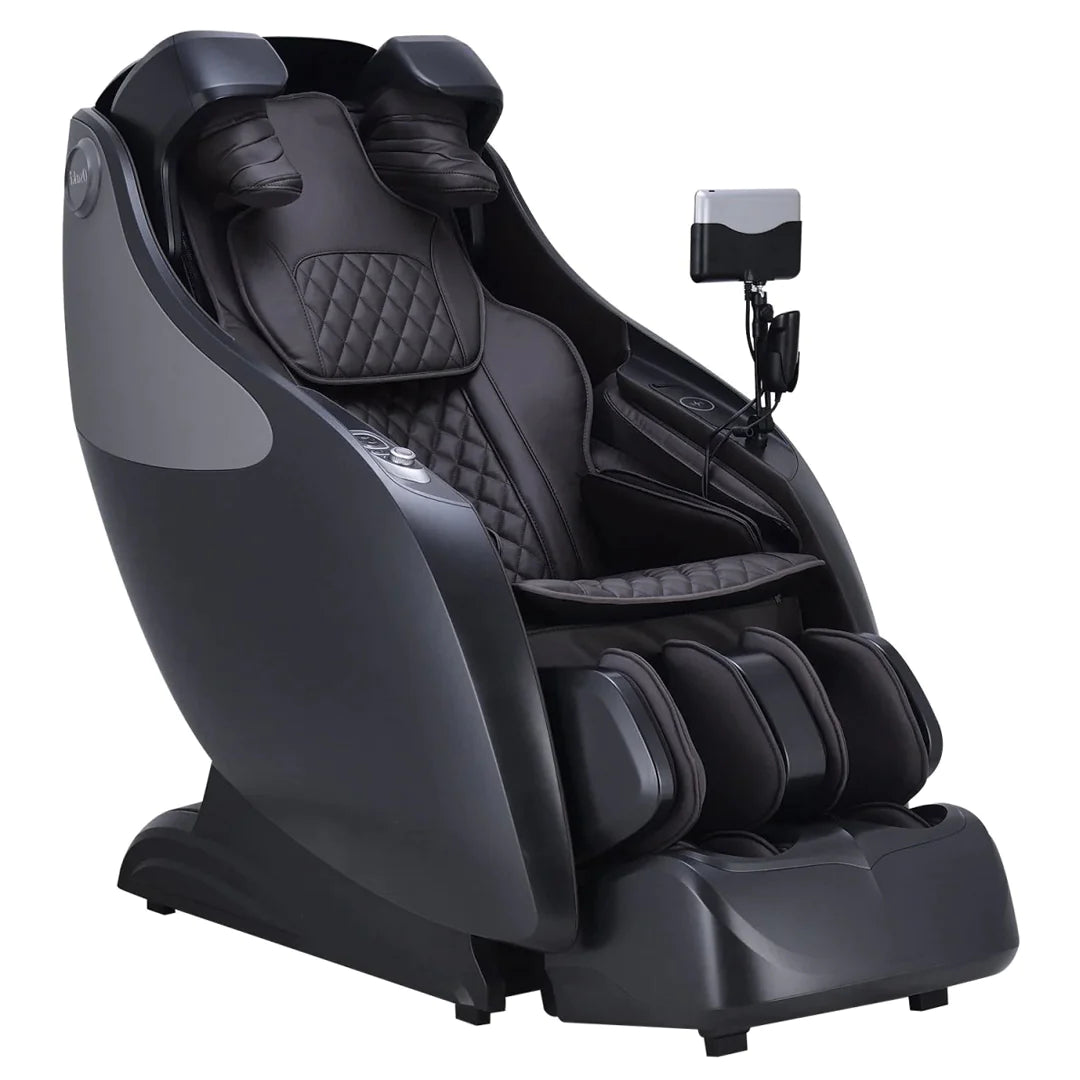 Best for back pain!
This massage chair is a lifesaver for my chronic back pain. The 4D massage is amazing and the heat therapy is a game-changer. I use it every day and feel so much better.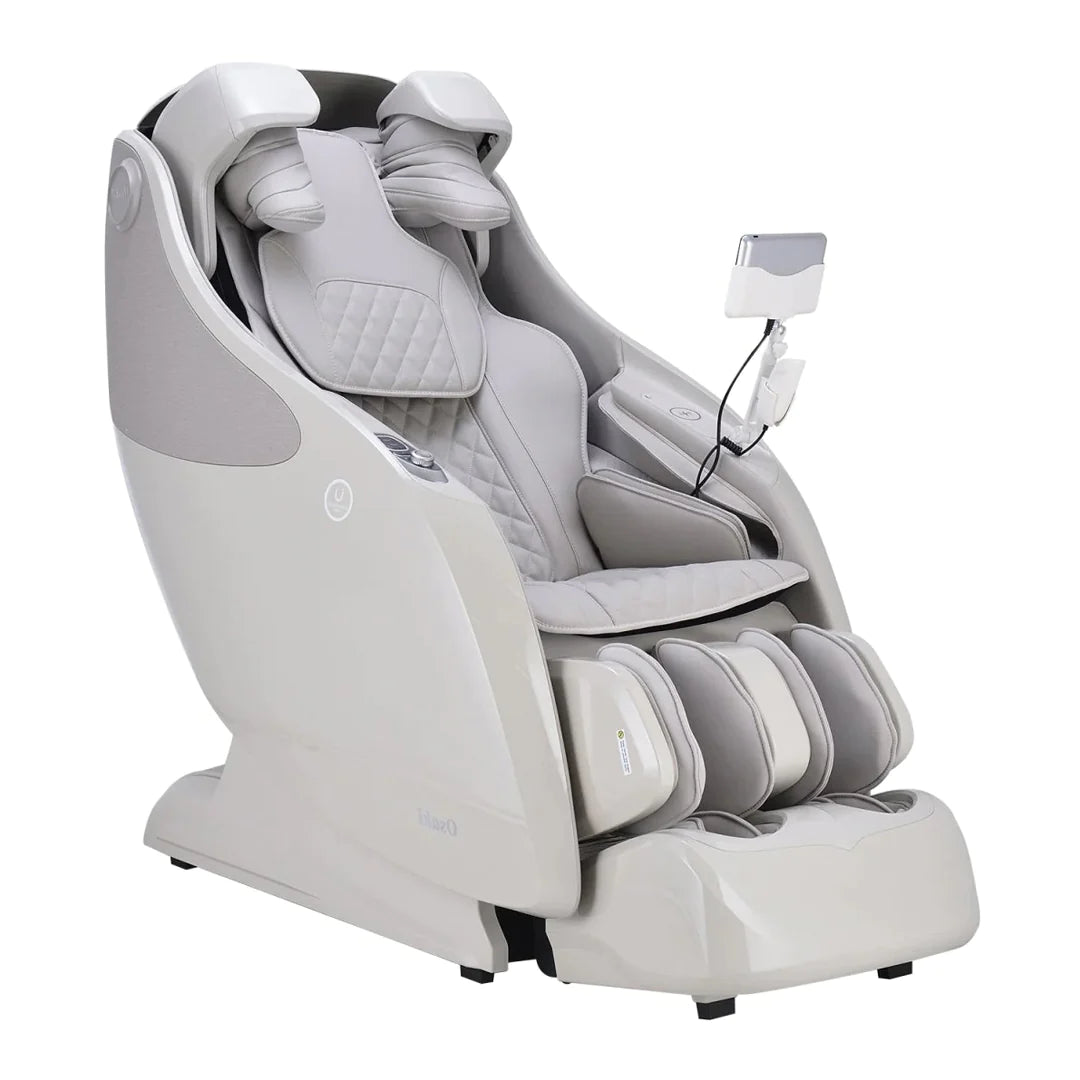 Worth the penny.
I was hesitant to spend this much on a massage chair, but it was worth every penny. The zero-gravity feature makes me feel weightless and the air massage is so relaxing.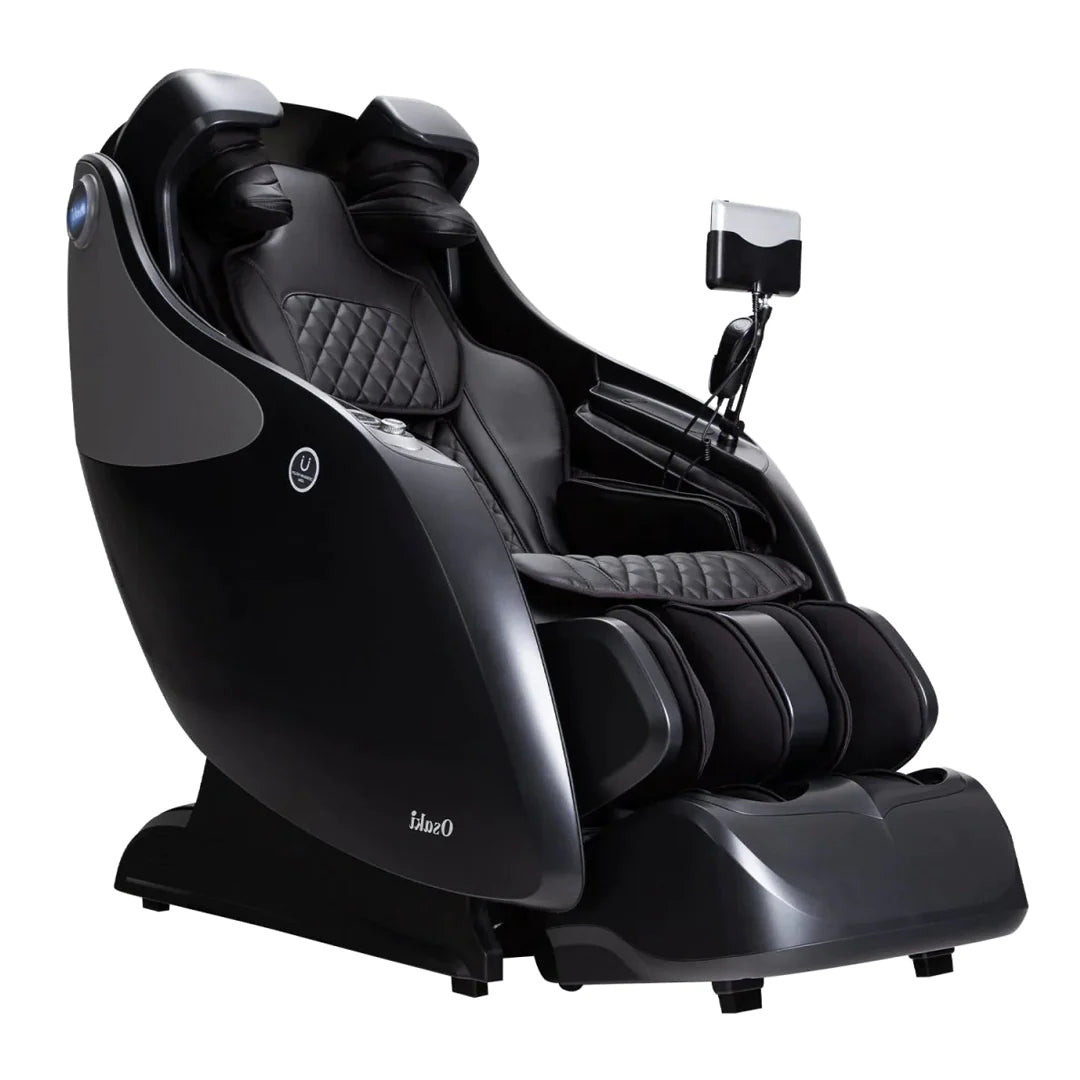 Good calf massage.
The foot and calf rollers are heavenly. I have never felt so relaxed after a long day on my feet. This chair is a must-have for anyone who wants a true full-body massage experience.
Final Verdict
To conclude, if you want a luxurious massage in the comfort of your own home, the Osaki OP-4D Master Massage Chair is an excellent choice. With its 4D massage rollers, proprietary fingertip shoulder massage, body pain scan, touchscreen tablet, wireless charging and smart voice control, this chair offers a customized massage experience that is second to none. 
Its smart voice control and app control options provide convenience and ease of use. The inclusion of negative oxygen ions is also a unique feature that adds to the overall experience. 
The Osaki OP-4D Master Massage Chair is truly a one-of-a-kind product that combines luxury, comfort, and functionality in one beautiful package. We hope this review helped you make an informed decision about massage chairs.
So what are you waiting for? Treat yourself to the ultimate massage experience and invest in the Osaki OP-4D Master Massage Chair today.