Svago ZGR Plus Zero Gravity Chair Review
A brief overview of the Svago ZGR Plus Zero Gravity Chair Review
Looking for an affordable, yet very nice zero gravity recliner that will make you feel like you're floating in space? Well, look no further than the Svago ZGR Plus Zero Gravity Chair! 
The New Svago ZGR PLUS is an extremely high-tech, reasonably priced zero gravity chair. The ZGR Plus comes equipped with a power recline, vibration massage, and heat therapy in an animal-friendly synthetic leather that is good for the environment. The design has neat lines, a memory foam pillow, and lumbar support, all of which make it aesthetically pleasing. The ZGR Plus has a memory function that allows you to quickly return to your favorite position, which is a special feature. The Svago ZGR Plus is made by hand from solid wood components and will last you a long time. With a seat width of 23", the ZGR Plus Zero Gravity Chair is appropriate for users who are 4'5" to 6'5" in height and up to 300 pounds.
In this review, we'll take a closer look at the features that make the Svago ZGR Plus the best choice for those on a budget. Along with its pros and cons, FAQ's, and reviews. So, sit back, relax, and let the Svago ZGR Plus Zero Gravity Chair take care of the rest!
Main Distinguishing Features
The Svago ZGR Plus Zero Gravity Chair is packed with features that promise to deliver a very back-friendly reclining experience at a very attractive price point. Here are some of its key qualities:
Zero Gravity Positioning

The Svago ZGR Plus features a "one-touch" zero gravity positioning system which was first developed by our NASA engineers as a position to remove the compression and stress of our astronaut's spines as they launched into orbit.  Now a very common position in massage chairs and recliners alike, zero gravity has been lauded by many chiropractors as the "healthiest way to sit."  
Memory Foam Pillow

The Svago ZGR Plus comes standard with a high-density plush memory foam pillow for the most relaxing experience possible.  Memory foam has been shown to eliminate pressure from the neck, back, and spine.
Vibration Massage

The Svago ZGR Plus features six independent motors to provide relaxing vibration therapy to your upper back and lumbar area. The combination of soothing heat and vibration to your body helps to loosen tight muscles and improve blood flow.
Animal-Friendly PU Leather

Svago hand selects a durable coated fabric with the highest look and feel of leather. PU leather is an eco-friendly, highly durable, and easy to keep clean synthetic material.  Now you can also feel good about the choices you make.
Handcrafted Elements

The Svago ZGR Plus is handcrafted using durable, high-quality components where each chair is made of solid wood and bolted to each electrical component by hand.  After each chair passes inspection, it is carefully packed for shipping.
Heat Therapy

The Svago ZGR Plus features a very soothing and therapeutic heat therapy for the lumbar area with the touch of one simple button.  This mode of Therapy helps you warm your core and loosen the muscle fibers. This process helps you to increase blood circulation.
User-Friendly Remote

The Svago ZGR Plus comes with a very intuitive and easy-to-use remote. Armed with 2 memory buttons where you can save your favorite positions, a single button to get into zero gravity, lighted keys perfect for the dark, and manual options for everything in-between including a "Smart Wake-Up" timer, you are sure to be enjoying your new ZGR Plus in no time.
Pros & Cons
When it comes to purchasing a massage chair, it's important to weigh the pros and cons. Here are some of the most notable advantages and disadvantages of the Svago ZGR Plus Zero Gravity Chair:
Pros:

Zero gravity positioning for a weightless sensation.

Memory foam pillow molds to the contours of your head and neck for maximum comfort.

Vibration massage targets your back, seat, and legs to soothe your muscles.

Heat therapy to ease your pain.

Animal-friendly PU leather for easy cleanup.

Handcrafted elements for a touch of luxury.

User-friendly remote to customize your massage experience with the premium memory function.

Lower price-point that is accessible to most.
Cons:

Might not fit larger or taller individuals comfortably.

Limited warranty.

Chair is a bit stiffer than more premium options that are memory foam throughout.

No leather options.

No air massage.
Frequently Asked Questions
Are you considering buying the Svago ZGR Plus? Here are some frequently asked questions about the Svago ZGR Plus Zero Gravity Chair, along with their answers:
Q: What are the height and weight requirements?

A: The Svago ZGR Plus Zero Gravity Chair is designed for people who are between 4'5" - 6'5" and weigh up to 300 pounds. Also, the Svago ZGR Plus has a 21" seat width.
Q: What are the doorway requirements?

A: The Svago ZGR Plus Zero Gravity Chair is designed specifically to fit through standard-size 30" household doorways.
Q: What kind of warranty does this come with?

A: The Svago ZGR Plus Zero Gravity Chair includes a Svago Limited 2-Year Warranty: 1 Year In-Home Service and 2 Years for Parts.  You can also purchase a 3 Year Extended Warranty for $399 which will cover 3 Years of Complete Coverage. 
Q: What is the assembly like?

A: The Svago ZGR Plus Zero Gravity Chair requires some assembly, but it comes with a clear instruction manual and all the necessary tools. If you want, you can also watch its installation video on our site. The set-up can be completed fast if you are skilled at putting furniture together. You'll first unbox the chair and begin by taking out the main body.  It's helpful to have 2 people for this part of the job. Next, you will unfold the backrest frame, and fix the "L" shaped latch on both sides. Then, attach the rear fabric cover with velcro and remove additional packing materials and the manual. Moreover, unzip the back cover and pull the pad onto the headrest frame and close the sipper. Importantly, connect the chair to power with the included power cord. Don't forget to place the lumbar pillow and attach the headrest pillow. Lastly, breaking down and recycling the boxes after your installation will be the most challenging part.
Q: Will I be able to save my favorite positions?

A: Yes, the Svago ZGR Plus Zero Gravity Chair is equipped with two memory buttons, so you may keep your preferred zero-gravity positions. By pressing only one easy button, the Svago ZGR Plus offers highly calming and therapeutic heat therapy to the lumbar region.
Q: How far can the chair sit from the wall?

A:  The Svago ZGR Plus Zero Gravity Chair can be placed as close as 16 inches from the wall.
Verified Testimonials
There's no better way to gauge the quality of a product than by hearing what verified buyers have to say about it. The Svago ZGR Plus Zero Gravity Chair has garnered some fantastic reviews online, and we've compiled some of the best ones for you.
Overall, buyers seem to be extremely satisfied with the Svago ZGR Plus Zero Gravity Chair, citing its price, functionality, and overall quality. Still not convinced? Click here to read more reviews from verified buyers.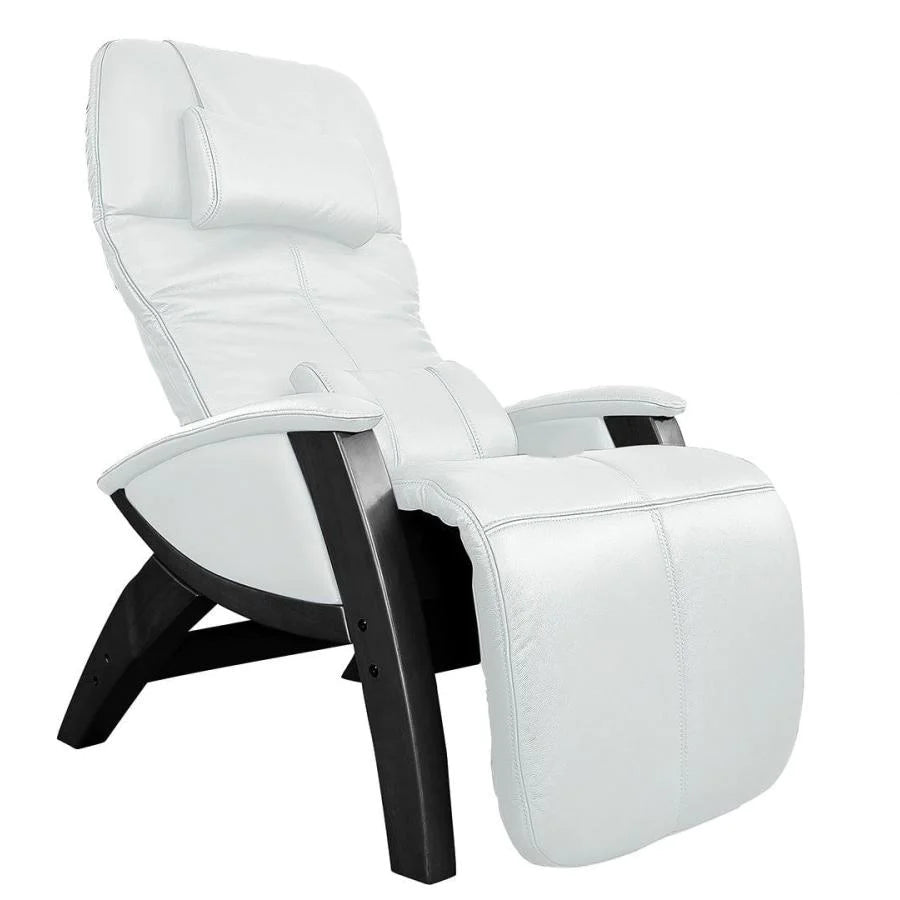 Easy installation for a well-built chair!
The chair was securely packed in a strong cardboard box which was undamaged. It was easily unpacked and the minimal setup requirements took just a few minutes. Instructions were clear in 'almost english' and the chair was reasonably easy to carry upstairs by two persons. So far use has been very comfortable and the controls well displayed and accessible. Some slight 'groaning' as the footplate extends, but overall the chair performs well. It is extremely well finished and sturdily built. I'm looking forward to years of use. Thank You.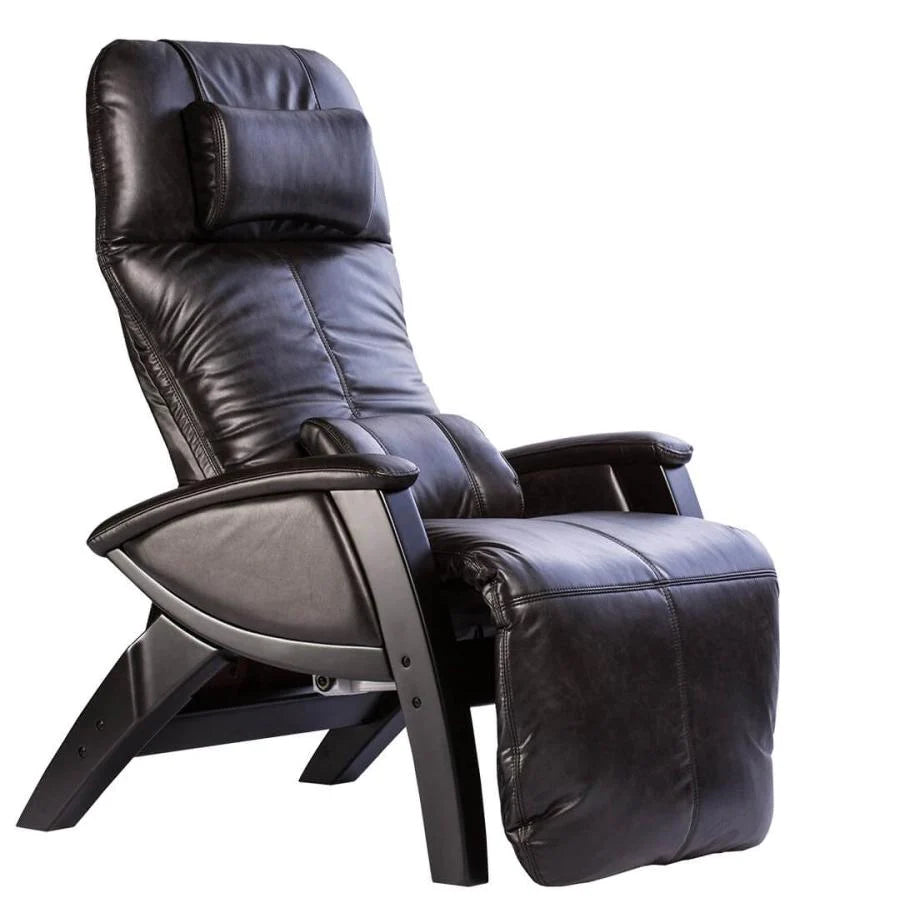 Adjustments are great!
I picked this chair because it has a separate adjustment for the foot rest. Most recliners are set with a fairly strait leg position. I prefer to be able to bend and adjust positions. I do wish that there was also an adjustment for the seat and back to flatten some but am comfortable watching TV and reading. The zero gravity position is wonderfullRead more about review stating Adjustments are greaty relaxing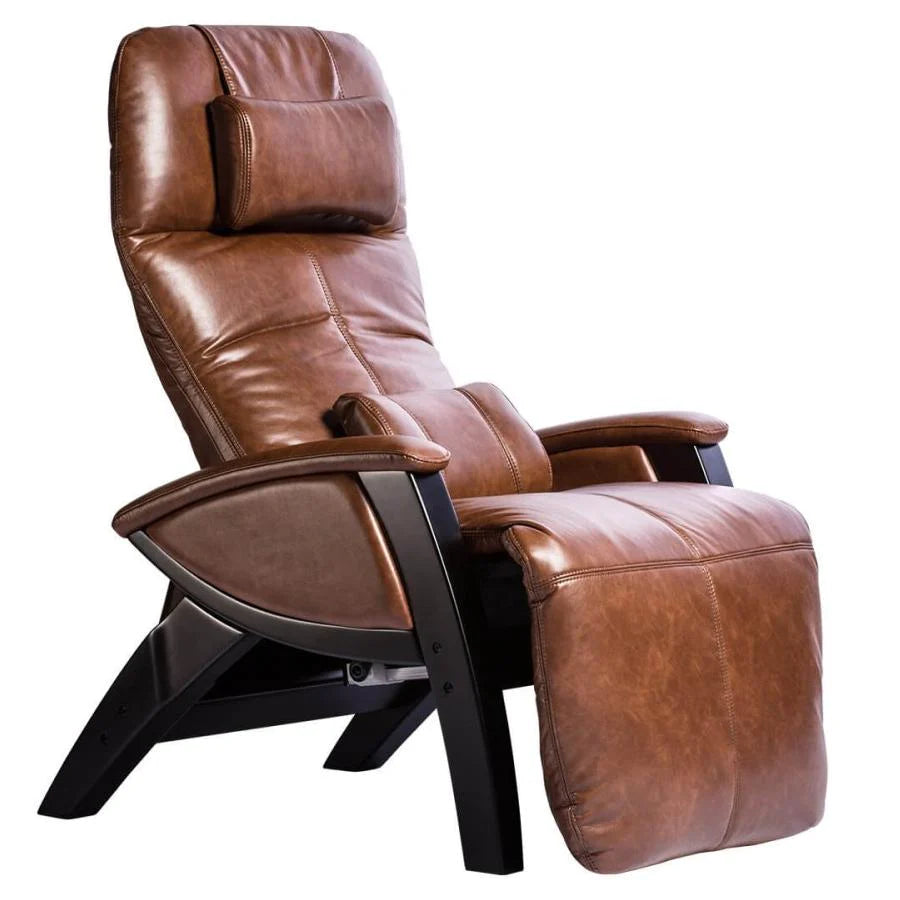 Wonderful!
This chair is a godsend! I lay in it at least 2x a day. It helps my blood pressure, sciatica, anxiety, and lymphedema! I love it.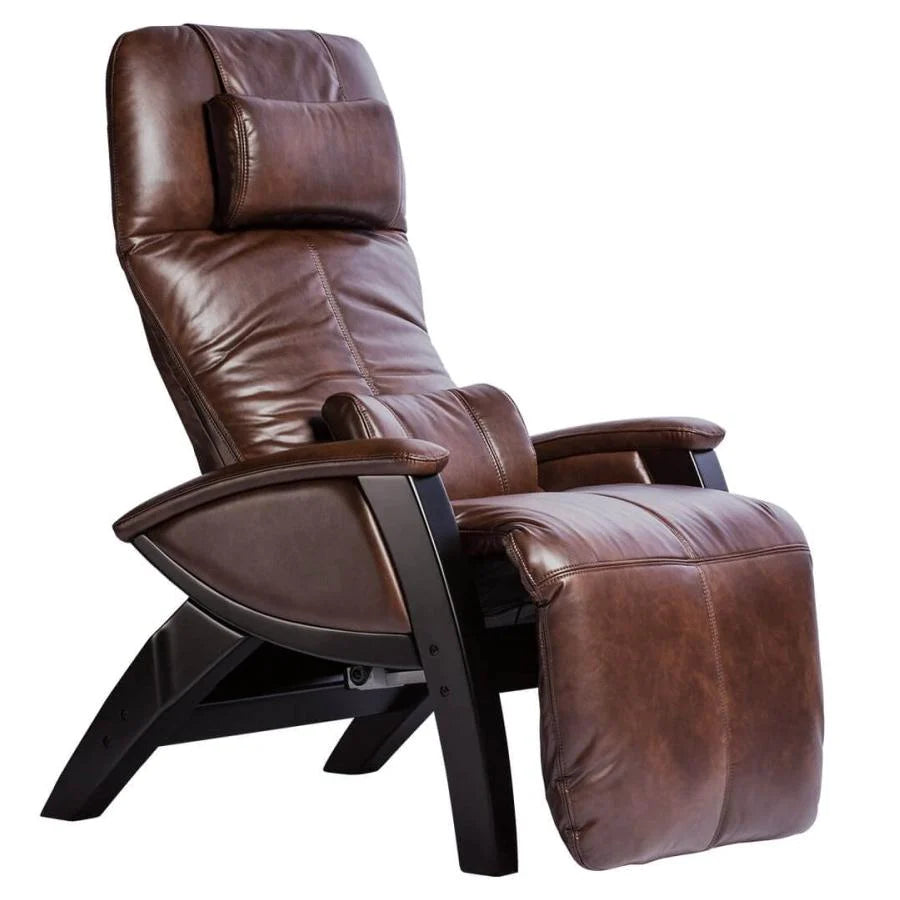 Home hemodialysis setup
ZGR has been a game changer. Purchared a pair of these chairs for my husband and myself. He does home hemodialysis and this is the perfect chair for comfort and function. The heat in the chair is perfect since he gets cold very easy, especially during dialysis.
Final Verdict
After reviewing the Svago ZGR Plus Zero Gravity Chair, it's clear that this is an exceptional zero gravity recliner that provides significant relief for those with lower back pain.  Some have felt that the chair is a bit stiff for their liking, but at this attractive price point, it is the best option and is packed with many premium features. 
The chair's zero gravity positioning, memory foam pillow, vibration massage, heat therapy, and user-friendly remote all work together to provide a spa-like experience in the comfort of your own home. In fact, we have actually put these into some spas in the Las Vegas area! With its animal-friendly PU leather and handcrafted elements, it's also an eco-conscious choice for those who care about sustainability and is easier to wipe down should you experience any spills or accidents.elcome customers to your store.
In conclusion, the Svago ZGR Plus Zero Gravity Chair unquestionably offers a wide range of features that will not only be good for your back, but also your pocketbook.  If you really do need to stick to a certain budget, this is the chair for you. Also, it will look fantastic in any part of your house thanks to its handcrafted components. Thus, give it a shot; your body will appreciate it.
Additional Resources
If you're ready to experience the Svago ZGR Plus Zero Gravity Chair for yourself, you can find its lowest price guarantee

here

.
But wait, there's more! You can also watch the Svago ZGR Plus Zero Gravity Recliner

video feature

on our Youtube Channel.
Last but not least, you can browse through our other

blog

if you want to learn more about Zero Gravity Chairs.